Huge thanks go to the local Co op stores who have raised £7276 for CGN this past year. Volunteers helped celebrate by joining Co op staff at their places of work .
Photo is of Pam, Kate and Marianne who went along to the Co op Funeral care premises on Manchester Rd. Co-ordinator Helen , and older members Peter, Tony and Win joined staff at the Co op store at Hardy Lane.  We really appreciate local members supporting our work.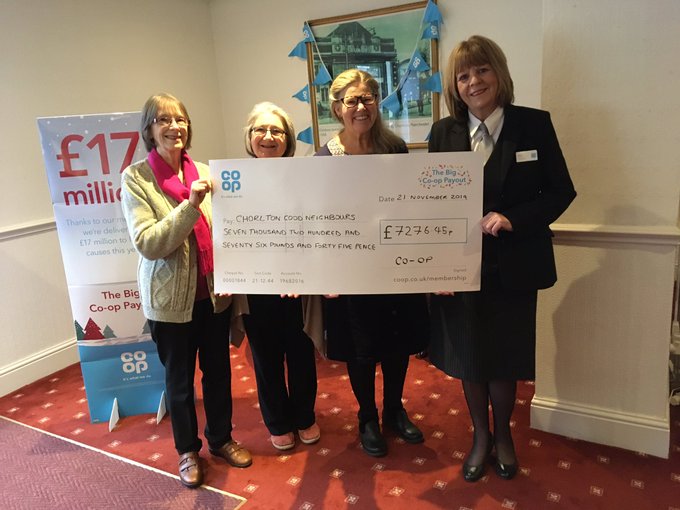 Every little helps,  and so our thanks also go to many people who send in donations or raffle prizes or even choose their own ways to raise funds. Recently Volunteer Arthur held a Christmas raffle and raised £163 whilst community worker Moira raised £200 making and selling knitted Christmas goods .
…